Welcome to de Been 100% Jiu Jitsu Ipswich
Once you commence training at de Been Ipswich, a new student will notice very quickly how friendly, approachable and helpful the other students are, because they appreciate sharing the art with new people and they also know that the fastest way for them to improve is make you improve too. Jiu Jitsu is a great way to meet many interesting people and make new friends along the way.
Unlike many traditional martial arts, Brazilian Jiu Jitsu techniques are not drilled religiously nor do they form the basis of the training. Instead the uniqueness of Jiu Jitsu training lies in learning and understanding the concepts that underpin the overall art. Jiu Jitsu techniques can only be applied successfully with a solid understanding of leverage and positioning concepts. The concepts then will allow a student to find a finishing technique that can be applied. Control concepts, positioning concepts and defence concepts are passed onto the student in early training and reinforced throughout their progress in the art. These concepts form the foundation for Brazilian Jiu Jitsu from the beginner right up to the most elite level.
Jiu Jitsu training is physical but not dangerous or frightening. Because you partake in realistic full contact sparring you will quickly adapt to the demands of the training. You will soon see a remarkable change in your body-lines, leading to weight loss, strengthening, flexibility and overall fitness.
A further positive of your training will be an overall increase in your level of confidence. You will have the honour and piece of mind in knowing that you are learning what is considered to be the most effective form of self-defence in the world today. Training in de Been Jiu Jitsu will give you an underlying power, which is yours to keep with you for the rest of your life.
Everyone is welcome at our academy regardless of your prior experience or background. We cater for men, women and teenagers and guarantee that you will feel welcome and part of the de Been Academy.
Adults
Non timetabled classes sometimes scheduled Monday, Wednesday & Friday 6.00am – 7.00am depending on Instructors shift work availability.
Generally all classes begin with short warm up drills, stretching and/or technical skills free practice.
Classes usually include technique practice, followed by drills involving the just learned technique, then a free training session.
Saturday sessions are normally set aside for free training and timed competition rounds. Preparing the student for competitions and challenging themselves to defeat their opponent before the time runs out.
Coaching and guidance is still provided on Saturdays, yet competition scoring and strategies are a focus. New students are encouraged to join straight in or come and watch a Saturday session. There is no better substitute to improve in BJJ than training hard and practicing for competition!
Juniors
Generally all classes begin with short warm up drills, stretching, or partner assisted strength and conditioning exercises.
Classes usually include technique practice, followed by drills involving the just learned technique, then a free training session.
Every class incorporates free training (free rolling) to allow students the opportunity to test out their skills under resistance and to increase their awareness of body mechanics, timing, weight distribution and leverage.
Games are incorporated into Kids Classes to teach them fundamental movements by making it FUN!
**Junior classes run during school terms only
WOMEN'S JIU JITSU
The intention is to give women a chance to try out BJJ in as supportive and encouraging an environment as possible. They can then feel confident about joining the mixed BJJ classes further down the line. No experience necessary, so complete beginners are very welcome!
Ross Weeding
Head instructor
Commenced Brazilian Jiu Jitsu 2004.
Current De Been Brown Belt (Awarded 2017).

Currently studying Krav Maga Concepts.

First Aid / CPR Qualified.

Blue Card Qualified.

Current Cut Man on MMA Circuit.
Previous Training:
Kung Fu

Zen Do Kai Karate.

Kick Boxing.
Whats happening at Ipswich
Instagram @debeenjiujitsu.ipswich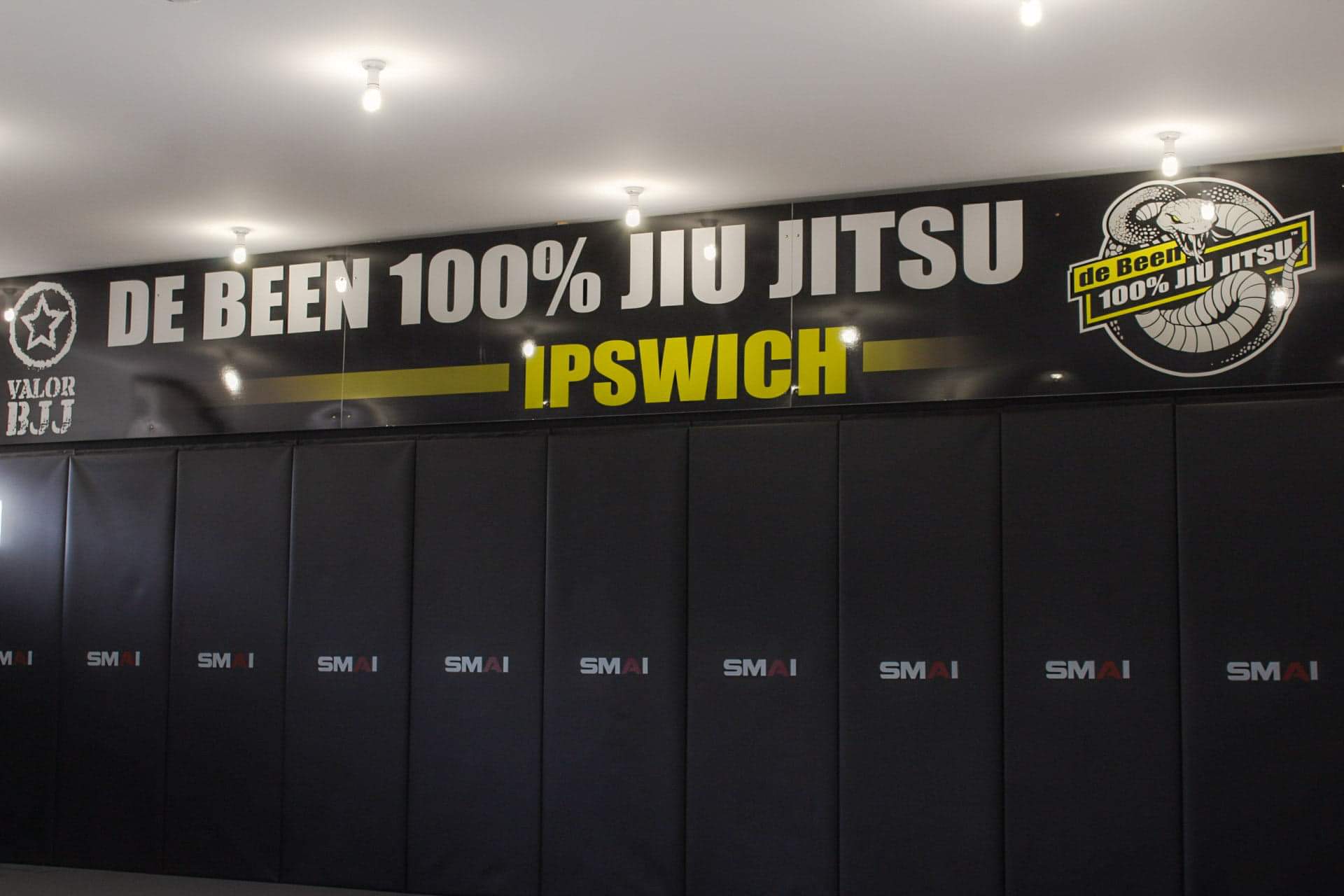 If you want to know more about our centre, below is some images to show you our facilities at De Been Jiu Jitsu Ipswich.
Contact us
Address:
126 Brisbane St, Ipswich QLD 4305
Entrance via Ellenborough St (Ellenborough House)